Eberhard Fechner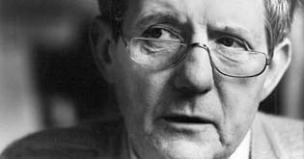 Quelle: Jannet Fechner, Foto: Wolfgang Kunz
Biography
Eberhard Fechner was born in 1926 in Liegnitz (Silesia). He grew up with his mother and his stepfather Paul Fechner. For a long time, Fechner was not aware of the existence of his biological father, Helmut Schmuler, who was killed in a concentration camp. Together with his mother, Fechner moved to Berlin where he finished school and did a mercantile apprenticeship at the Ufa film studio. After the war, he attended acting classes at the German Theater and was engaged by theaters in Hamburg, Hanover, Berlin, Bremen, Munich, and Milan. During the 1960s, he worked as an actor and director at the Stadttheater Constance. Furthermore, he was appointed assistant intendant for one season.
Since the mid-60s, Fechner worked as a television director for the North German Broadcasting Company (NDR). His first documentary, "Selbstbedienung", was concerned with a teenage burglar trio. He specialized in deeply investigated and, at the same time, entertaining documentary films. After already having adapted two Hamburg folk plays ("Vier Stunden von Elbe1" and "Gezeiten") for television, "Nachrede auf Klara Heydebreck" (1966/1967) became Fechner's first feature film. Here, he reconstructed a vita with the greatest possible accuracy. For "Aus nichtigem Anlass" (1973-1979) he investigated a homicide case and transferred the results into a screenplay.
In 1974/1975, Fechner directed the TV mini-series "Tadellöser & Wolff", an adaptation of Walter Kempowski's novel about a family from Rostock. Subsequently, he concerned himself with the Comedian Harmonists and shot the several hours long documentary "Die Comedian Harmonists – sechs Lebensläufe" (1976), in which he also dealt with the time after the band was forced to break up by the Nazi regime. In 1988, he published a documentary book based on his movie. His only big-screen movie, "Winterspelt 1944" (1977/1978), is based on the novel by Alfred Andersch and centers on a German officer willing to surrender to the Americans in order to avoid more bloodshed.
From 1975 until 1984, Fechner worked on "Der Prozess", a documentary he considered to be his most important work. Using court files, graphic material and innumerable interviews, he depicted the so-called "Majdanek trial", the longest criminal proceeding in German history, in which former staff members of the Majdanek concentration camp were accused of having participated in the murder of thousands. Further film projects included the adaptation of Ralph Giordano's novel "Die Bertinis" – which he could not direct himself due to illness, – "La Paloma" (1987-1989), a documentary on sailors, as well as the refugee story "Wolfskinder" (1989-1991). In addition, he repeatedly played supporting roles in features for film and television, e.g. in "Die Geschwister Oppermann" (" Oppermann Family", 1982) and in "Das Heimweh des Walerjan Wrobel" (1990/1991).
In 1992, Fechner died in Hamburg, where he had lived with his wife and colleague Jannet Gefken. Due to his very personal "realistic" style between documentary and fiction, he holds a unique position in German television history. As a whole, his movies - which have been shown in several retrospectives both at home and abroad – provide a broad panorama of German history.
Filmography
2003
Schnitt - Der Regisseur und die Cutterin
Participation
1990/1991
Das Heimweh des Walerjan Wróbel
Cast
1989-1991
Wolfskinder
Director, Screenplay, Producer
1989
Chronist des einzigartig Normalen
Cast
1987/1988
Ödipussi
Cast
1987-1989
La Paloma
Director, Screenplay, Producer
1987
Kinder wie die Zeit vergeht
Participation
1985
Abschiedsvorstellung
Cast
1983/1984
Im Damenstift
Director, Screenplay, Interviews, Producer
1983
Keine Übung
Cast
1982
Die Geschwister Oppermann
Cast
1978/1979
Ein Kapitel für sich
Director, Screenplay
1977/1978
Winterspelt 1944
Director, Screenplay, Producer
1975/1976
Von Emma, Türkenpaul und Edwin mit der Geige
Cast
1975/1976
Comedian Harmonists
Director, Screenplay
1975-1984
Urteile
Director, Screenplay
1975-1984
Beweisaufnahme
Director, Screenplay
1975-1984
Der Prozeß. Eine Darstellung des Majdanek-Verfahrens in Düsseldorf
Director, Screenplay
1975-1984
Anklage
Director, Screenplay
1974/1975
Tadellöser & Wolff
Director, Screenplay
1974/1975
Unter Denkmalschutz. Lebensbeschreibungen aus einem Frankfurter Bürgerhaus
Director, Screenplay
1974-1976
Lebensdaten. Alltagsgeschichten aus Berlin
Director, Screenplay
1974
Lisa - Aus dem Leben einer Unentbehrlichen
Cast
1973/1976
Aus nichtigem Anlaß
Director, Screenplay
1972/1973
Bauern, Bonzen und Bomben
Cast
1971
Zwei Briefe an Pospischiel
Cast
1971
Geheimagenten
Director, Screenplay
1970/1971
Frankfurter Gold
Director, Screenplay
1970
Die Ernte von My Lai - Auswirkungen eines Massakers
Voice
1970
Klassenfoto
Director, Screenplay
1969/1970
Gezeiten
Director
1969
Das Fenster zum Garten
Cast
1969
Der Versager
Director
1969
Nachrede auf Klara Heydebreck
Voice, Director, Screenplay
1968/1969
Damenquartett
Director, Screenplay
1968
Über den Gehorsam. Szenen aus Deutschland
Cast
1967/1968
Vier Stunden von Elbe 1
Director
1967
Die Verfolgung und Ermordung Jean Paul Marats dargestellt von der Schauspielgruppe des Hospizes zu Charenton unter Anleitung des Herrn de Sade
Cast
1967
Zuchthaus
Cast
1966/1967
Selbstbedienung. Ein Fall aus der Berliner Kriminalgeschichte
Director, Screenplay
1965/1966
Preis der Freiheit
Cast
1965
Im Schlaraffenland
Cast
1965
Ein Tag. Bericht aus einem deutschen Konzentrationslager 1939
Cast
1962
Der Schlaf der Gerechten
Cast
1957
Bekenntnisse des Hochstaplers Felix Krull
Cast
1955/1956
Ein Mädchen aus Flandern
Cast
1955
Straßenknotenpunkt
Cast
1954
Frau Holle
Cast