Hans Fromm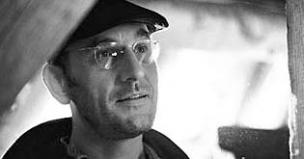 Quelle: Hans Fromm, Foto: Katja Fedulova
Biography
Hans Fromm was born on May 8, 1961, in Munich. After receiving his vocational baccalaureate diploma, he studied camera work in Berlin (1986-1988).
From August 1981 until 1989, Fromm acted as an assistant cameraman. Since 1989, he is a freelance cinematographer. In addition, he works as a lecturer at both the German Film & Television Academy (dffb) in Berlin and the Film Academy Baden-Wuerttemberg in Ludwigsburg.

Starting with "Pilotinnen" (1995), Hans Fromm has worked as a cinematographer on all of Christian Petzold's movies, including "Die innere Sicherheit" ("The State I Am In", 2000), "Wolfsburg" (2003), "Gespenster" (2005), and "Yella" (2007). Furthermore, he has worked with directors such as Jan Ralske ("Not A Love Song", 1996/97), Michael Klier ("Farland", 2002-2004), and Vanessa Jopp ("Meine schöne Bescherung", 2007).

In 1998, Fromm received a German Camera Award nomination for his work on "Not A Love Song". Further accolades include a 1999 German Television Award nomination for "Die Beischlafdiebin", as well as nominations at the German Camera Awards and the German Television Awards for his work on the movie "Toter Mann". The latter also won him an Adolf Grimme Award. In 2008, Fromm received a German Film Award nomination for "Yella".