Peter Thorwarth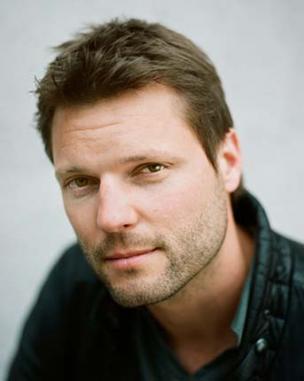 Source: Agentur Spielkind, © Jens Oellermann
Biography
Peter Thorwarth was born in Dortmund on June 3 1971. Growing up in Unna, he started shooting Super 8 horror shorts with his friends as a teenager. While studying dentistry in Munich, he – at first unsuccessfully – applied at the Münchner Hochschule für Film und Fernsehen (HFF). He had various jobs in film school productions, including being a driver on Katja von Garnier's "Abgeschminkt", and also briefly studied communications in Augsburg. In 1994, he again applied at the HFF – and this time, he was accepted. During his studies, he directed the 15 minute short "Was nicht passt, wird passend gemacht" (1996), which was nominated for the Student Academy Award and the German Short Film Award. He also helmed the pilot episode of the TV show "Die zwei Beiden vom Fach".
In 1998, Peter Thorwarth made his feature film debut with the comedy "Bang Boom Bang", which he shot in his hometown Unna. A popular and critical success, the film marked the beginning of his "Unna Trilogy", which was continued in 2001 with the feature-length remake of his short "Was nicht passt, wird passend gemacht" ("If It Don't Fit, Use A Bigger Hammer"). He also directed several commercials and music videos, including a clip for the song "Kein Alkohol ist auch keine Lösung" by German rock group Die Toten Hosen which won him the 2002 Comet Award.
In 2005, Thorwarth completed the "Unna Trilogy" with the comedy "Goldene Zeiten". Moonlighting as an actor, he starred alongside Fabian Busch and Wotan Wilke Möhring in "Video Kings". Together with Dennis Gansel, he wrote the screenplay for the successful drama "Die Welle" ("The Wave").
Early 2014 saw the theatrical release of Thorwarth's comedy "Nicht mein Tag", in which the life of a mousy bank clerk is turned upside down when he is taken hostage by a wannabe gangster.
Filmography
2016
Blood Red Sky
Director
2015/2016
Radio Heimat
Co-Producer
2013
Nicht mein Tag
Director, Co-Producer
2008/2009
Résiste - Aufstand der Praktikanten
Cast
2007/2008
Die Welle
Screenplay
2006/2007
Video Kings
Cast
2004/2005
Goldene Zeiten
Director, Screenplay
2002
Kein Alkohol (ist auch keine Lösung!)
Director
2000-2002
Was nicht passt, wird passend gemacht
Cast, Director, Screenplay
1998/1999
Bang Boom Bang - Ein todsicheres Ding
Director, Screenplay
1998
Ladendiebstahl
Director
1997
Mafia, Pizza, Razzia
Cast, Director, Screenplay
1997
Die Wette
Director
1996
Was nicht paßt - wird passend gemacht
Cast, Director, Screenplay
1994
Koma
Director
Current News
External Links