Tarek Ehlail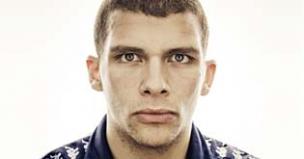 Quelle: Filmfestival Max Ophüls Preis 2011
Biography
Tarek Ehlail was born in Homburg/Saar on August 31 1981. The son of a Palestinian father and a German mother worked as a tattoo artist and professional boxer following his high school graduation. In 2003, he founded the company Sabotakt and introduced the Sabotakt Boxparty, Germany's first "punk fight club", which hosted music and martial art events in several European countries.
Starting out as a director of music videos, for instance for rap artist Bushido, he made his feature film debut with the 2008 release "Chaostage – We are Punks!". Combining actual footage and staged scenes, the dramatized look at the German punk scene featured prominent cameos by actors Ben Becker and Martin Semmelrogge. The follow-up "Gegengerade – 20359 St. Pauli" (2011) related several dramatic episodes surrounding the promotion of German football club FC St. Pauli to the first league and included performances by well-known actors like Denis Moschitto, Fabian Busch and Mario Adorf.
In 2011, Ehlail portrayed the electro punk band Egotronic, which provided the soundtrack to "Gegengerade", in the concert film "Alles in Allem".The following year, he made the documentary "Glaubenskrieger", which chronicles the phenomenon of the international pilgrimage of soldiers to Lourdes. The film premiered in the section "Spektrum" at the 2013 Filmfestival Max Ophüls Preis. The same year, Ehlail published his first book "Piercing is not a crime", in which he reminiscences about his time as a body piercing artist, and made a music video for the song "Die Mauer" by rap artist Johnny Mauser.
In late 2015, Ehlail began production on the dystopian science-fiction movie "Volt", which depicts a refugee drama spiraling out of control. The film premiered at the 2016 Munich Film Festival and was released theatrically in early 2017.